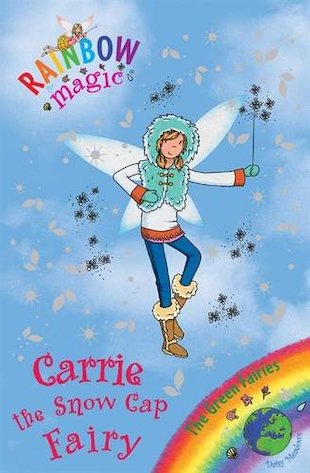 Look inside
Rainbow Magic Green Fairies: Carrie the Snow Cap Fairy
The Arctic snow caps are a wonderful, wintry sight – and that's thanks to Carrie, who helps to protect them. But now her magic wand has been stolen! Without it, how will she do her job? Luckily, Rachel and Kirsty know who the culprit is: icy Jack Frost, up to his naughty tricks yet again. So they're going to have a little word. After all, a warmer world would be very bad news for him indeed!
A snowy favourite from this globally bestselling series
Over 29 million Rainbow Magic books sold worldwide
A lovely way to build confidence with longer fiction
Simple structured formula that builds reading fluency
Who's reading this?
We want to read this book