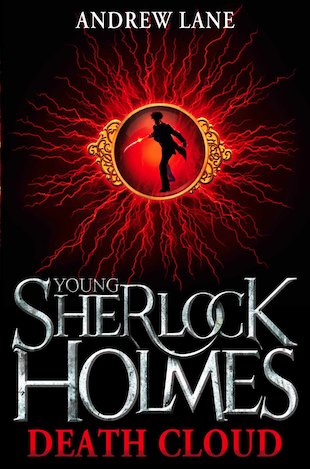 Look inside
Young Sherlock Holmes: Death Cloud
The world's most famous detective. The genius of Baker Street. Before he became all this, who was the young Sherlock Holmes?
The year is 1868, and Sherlock Holmes is fourteen. His life is that of a perfectly ordinary army officer's son: boarding school, good manners, a classical education – the backbone of the British Empire. But all that is about to change. With his father suddenly posted to India, and his mother mysteriously 'unwell', Sherlock is sent to stay with his eccentric uncle and aunt in their vast house in Hampshire. So begins a summer that leads Sherlock to collide with his first murder – and a dazzlingly sinister villain of malign intent…
Discover the iconic detective reimagined as a brilliant, troubled and engaging teenager. An absolute must if you love detective fiction, Young Bond or the Sherlock TV series.