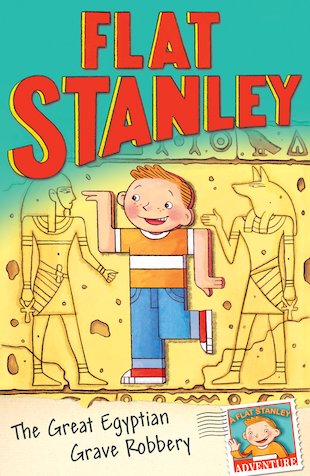 Look inside
Flat Stanley: The Great Egyptian Grave Robbery
Flat Stanley is back! Ever since Stanley was flattened by a falling bulletin board, he's been able to squeeze into places nobody else can. So when he receives a request for help from an archaeologist, Stanley travels to Egypt by airmail, on a mission to find an ancient treasure in the heart of a great pyramid. But what if even the flattest boy on earth can't wriggle out of this dark tomb – and the terrible dilemma he ends up in?
Fun Stuff
Activities
Draw your own flat town with flat people to live in it!

Find all the words from Flat Stanley's story.
Who's reading this?
We want to read this book