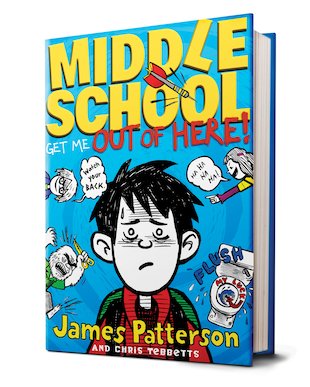 Look inside
Middle School: Get Me Out of Here!
Middle school can be a tough time for everyone, and Rafe Khatchadorian is no different. After finally making it through the nightmare of sixth grade, he's been accepted to art school in the big city. At last, the future is looking positive! But for his first school project, Rafe has to turn his life into a work of art. The only problem is, he has to get a life first! And his mission to liven up his life turns up secrets he never thought imaginable – and mysteries that could turn his world upside down! From the author of Middle School: The Worst Years of My Life, this story of seventh grade, secrets and surprises is another witty delight.
Fun Stuff
Activities
What to read next if you love the laugh-out-loud school series.
Who's reading this?