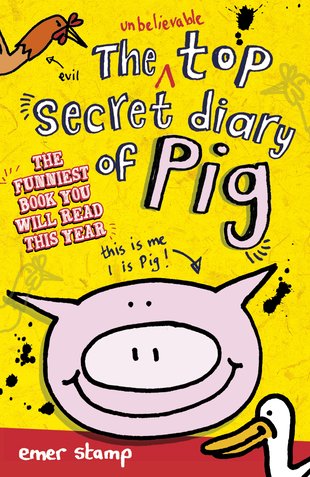 Look inside
Pig #1: The Unbelievable Top Secret Diary of Pig
Tom Gates meets Chicken Run meets Mr Gum – but crazier!
We love Pig (we can't help it). Pig loves Farmer, and he can't help it either. After all, Farmer gives Pig yummy slops and special back scratches. He calls him Sausage and loves him more, the fatter he gets. But should you trust someone who calls you Roast Pork? Pig thinks so. But clever Duck knows better. He's determined his best friend should know the horrid truth… A story of greedy farmers, evil chickens, hog roasts, space rockets and a pig who'll tickle your ickle-wickle pork chops. Genius. With trotters.
"A sheer delight." The Bookbag
"Witty, pacey and perfectly pitched." Junior
#reading-lists-9
#older-readers
#humour-books
#bookadventure2016-7to9
#dayout-reads2016
#bookadventurers-010716
#9-11-books
#lol
#older-readers-3
#old-books3
#rr-year5
#pig-scb-16
Fun Stuff
Activities
Love reading about animals? Here are our top tips of old favourites and the best new titles.

Oink! Get inspired by Pig and doodle some farmyard funnies with our free download.
Who's reading this?