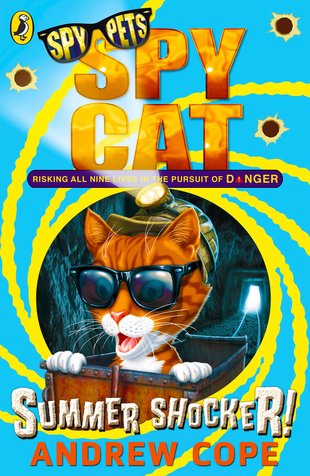 Look inside
Spy Cat: Summer Shocker!
A purrrfect new spy is prowling the streets in this laugh-out-loud new series from the Spy Dog author!
There's a new secret agent in town. And this one has something different about him. This one has whiskers! Shakespeare – code name 009 – is a three-legged ginger tabby cat who's willing to put all his nine lives on the line to fight crime. Can this plucky puss save the Cook kids from a ruthless criminal who is about to stumble over their summer campsite? He's not officially assigned to protect the Cooks, but he might just be the purrrfect pet for the job. And he'll make you laugh like crazy too!