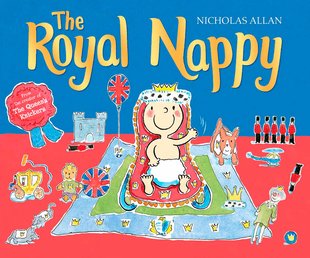 Look inside
The Royal Nappy
What does this royal baby wear on his royal botty? Go on, peek! We know you want to look! Baby princes might be special, but they still need nappies. Just not your normal nappies, as you'll see in here! Parachuting nappies for riding in helicopters. Flag nappies for foreign visits. Shiny nappies for sliding on the palace floor. But what will happen (cross your legs) when the royal nappies run out? No one is safe from Nicholas Allan's cheeky wit. Not Santa, not the Queen, not the Royal Baby. And definitely not us!
A laugh-aloud treat from this favourite comic author
Potty humour and cheeky artwork – fun on every page!
Nicholas Allan is the author of The Queen's Knickers
His other books include Father Christmas Needs a Wee
#funnybooks-springclub-17