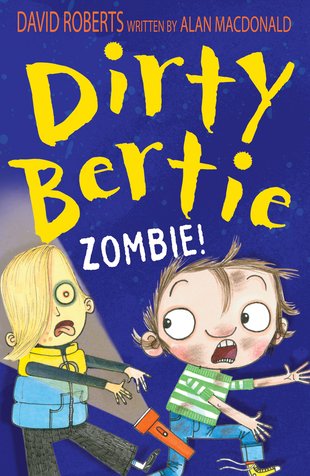 Look inside
Dirty Bertie: Zombie!
Mucky little Bertie gets a big scare when his best buddy turns zombie! At last, this little fiend has collided with someone even yuckier than he is. (If you know how disgusting Bertie can be, you'll know that's saying something.) Now Dirty Bertie is on the run. Has he met his match? Well – what's even nastier than Eugene the zombie? A zombified Bertie, of course!
Three spooky, funny stories from this favourite series
A cheeky helping of comic chaos – great for Halloween!
For young fans of Horrid Henry and Dennis the Menace
Highly illustrated book that builds reading confidence
#magical-spooky