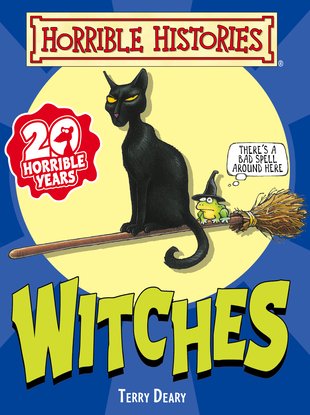 Look inside
Horrible Histories Handbooks: Witches
Sinister spell-weavers – or a monstrous myth? Get the real story the Horrible Histories way! Witches don't just exist in stories. They were burned at the stake in Britain less than three hundred years ago. But were they really cackling hags with pointy hats and black cats… or innocent women, falsely accused by murderous men? Discover the terrible truth in this hideous handbook: a book of cruel curses, evil executions, vile villains and sinister spells. Find out if wicked witches really exist – and how to tell if your teacher is one!
#britain
#horriblehistories-shopall
Fun Stuff
Activities
Here's a putrid pirate for you to colour!

Download free Horrible Histories wallpaper!

Can you find all the words in this Terrible Tudors puzzle?
Who's reading this?