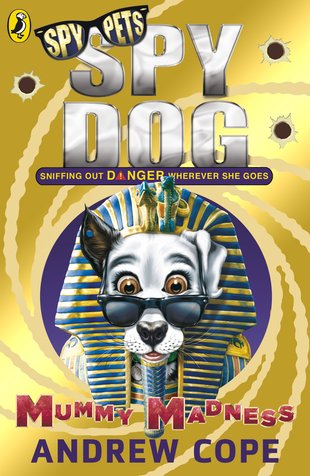 Look inside
Spy Dog: Mummy Madness
An epic showdown for Spy Dog fans: Lara vs. Mr Big. Plus a rare Egyptian jewel. Historic. We're always really excited when a new Spy Dog story comes out. (Aren't you?) But we think this new book is a little bit extra-special. It's the clash you've waited so long to see: Lara against her evil arch-rival. And if that wasn't cool enough, there are spooky Egyptian mummies too. Who will come out on top? We're backing our favourite Spy Dog!
Fun Stuff
Activities
Love reading about animals? Here are our top tips of old favourites and the best new titles.

Colour in Lara working undercover in the classroom!

Colour in Lara and the neighbourhood watch team.

Spy Dog is the teacher's pet! Colour in proud Lara.
Who's reading this?
We want to read this book