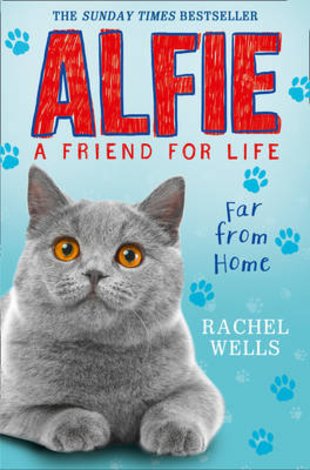 Look inside
Alfie: A Friend for Life
Who says dogs are man's best friend? This cheeky fluffball cheers up everyone he meets. So cute! Alfie is everyone's favourite cat. He used to be a stray, but now he's got a home in every house on Edgar Road. (And he's welcome in ours.) Among his friends are the Clover family – especially Stanley Clover and his sister Viola. And now he's off on holiday with them! Psst: this was never meant to happen. Alfie fell asleep in the back of their van. Now he's far away from home, by the seaside. He misses his cosy basket, but Alfie soon gets into the holiday spirit. Can he help you get into it too?
Gorgeous new tale starring Alfie the doorstep cat
Alfie's first adult book was a Sunday Times bestseller
Now kids can meet this friendly fluffball in a shorter book
Lovely tale of cats, friendship – and holidays!