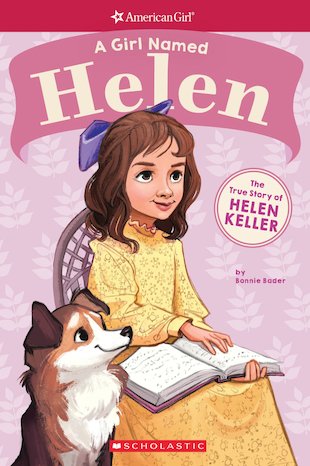 Look inside
American Girl: A Girl Named Helen
There are lots of girls named Helen. So what was different about Helen Keller, the subject of this fabulous American Girl biography? Well – lots of things! When Helen was a little girl, an illness left her blind and deaf. Can you imagine that? Her bright, busy world suddenly turned dark and quiet. Luckily, Helen's parents didn't give up on her. They hired a young teacher, Anne Sullivan, who showed Helen how to explore the world around her. With Anne's help, Helen become a world-famous speaker and author, calling for the rights of disabled people, women and the poor. How inspiring is that?
A powerful account of Helen Keller's incredible life
Full-colour facts, stories, a glossary and a timeline
Explores Helen's role as an activist for disabled people
Shows how she defied expectations and beat obstacles
Who's reading this?
We want to read this book