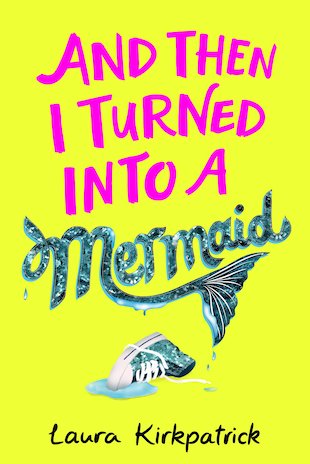 Look inside
And Then I Turned into a Mermaid
YAWN! Life in a dreary beach town is pretty dull for Molly Seabrook – until the day she's let in on the family secret. Yikes! Learning you're part mermaid must be great if you're, like, five. But when you're thirteen, it's just embarrassing! OK, this does explain why her bonkers Mum is always skinny-dipping. But Molly already has to dress as a haddock to promote the family chip shop. And now this!! Growing up is hard enough without sprouting a fish tail in Double Maths, or disguising your gills from your crush. Will Molly sink or swim? Wait and SEA!
First in a hilarious series about a reluctant mermaid
Louise Rennison vs Bad Mermaids at the British seaside
A unique and very funny look at the pains of growing up
Molly's battle with awkwardness is hugely relatable
Who's reading this?
We want to read this book