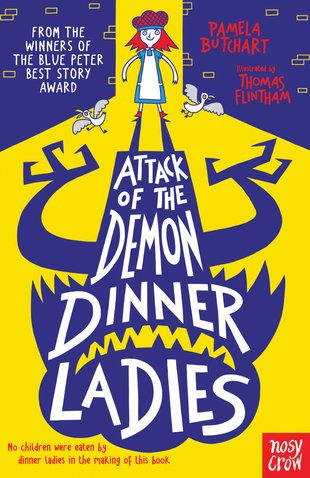 Look inside
Baby Aliens: Attack of the Demon Dinner Ladies
Eeek! Horrible school dinners served by horrible ladies. Izzy knows what's wrong: they're demons in disguise! Do you like school dinners? Izzy and her friends don't. They're awful – and now they're getting worse. Plus, the dinner ladies have gone really weird, making up random rules and wearing silly hats. Is it to do with the new Head Dinner Lady? She's nasty, her food is extra-nasty, and people whisper about her dark past. Izzy and her friends have a theory: she's a demon. If she wasn't, why would she make them eat dinners from hell?
From the creators of Baby Aliens Got My Teacher
Another super-funny story about Izzy and her school
Part of a bestselling, Blue Peter Award winning series
Hilarious pictures by top illustrator Thomas Flintham
#toppacks-reading-collections
#world-book-day-2018
#sum-18-ie
Who's reading this?
We want to read this book