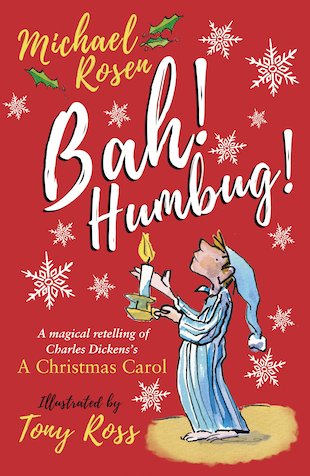 Look inside
Bah! Humbug!
Utterly heartwarming! A lovely new twist on a festive classic, created by two giants of children's fiction. Could a school play of A Christmas Carol help Harry's busy dad to find the spirit of Christmas? Harry Gruber is nervous – and not just because he's Scrooge in his school's Christmas play. What's really got him worried is that his father is coming to watch. Harry's sure Dad won't even stay till the curtain goes up. He'll shoot off to take care of business – like always. Will the play's message of Christmas cheer reach his father's distracted heart?
A fresh modern take on a Dickens Christmas classic
Written by Michael Rosen, with pictures by Tony Ross
A heartwarming tale of family and the power of love
Frames the original narrative with a moving new one
#gift-guide-xd-festive
#gift-guide-teen-festive
#gift-guide-xd-classics
#isbc-handpicked
#our-christmas-favourites
#unexpected-twist-reading-list
#rosen-and-ross
Who's reading this?
We want to read this book