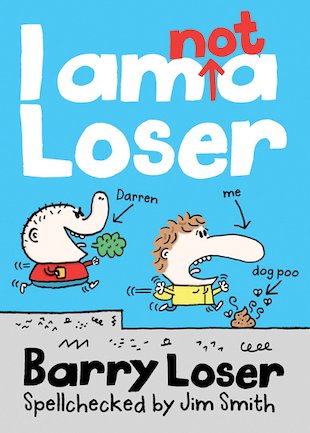 Look inside
Barry Loser #1: I Am Not a Loser
"I've never minded that my name's Barry Loser because my coolness has always cancelled it out, but ever since Darren Darrenofski joined school with his horrible little crocodile face he's been completely ruining my life about it."
Barry has always been happy with his name. But since Darren joined the school, he has been making Barry's life miserable with his constant mocking. Read the first of three notebooks from the pen of Barry Loser and find out if he can become a winner again. Will Barry manage to throw off his loserness and get revenge on his terrible rival by trouncing Darren in the upcoming school talent contest?
#older-readers
#humour-books
#9-11-books
#lol
#older-readers-3
#old-books3
#rr-year5
#anti-bully-olderfiction-bullying
#anti-bully-all-older-fiction
#anti-bully-all-olderandteen-fiction
#anti-bully-all-older-and-teen-fiction
Fun Stuff
Activities
Does the Roald Dahl Funny Prize winner make you chuckle? We think these will tickle your funny bone too!
Who's reading this?
We want to read this book