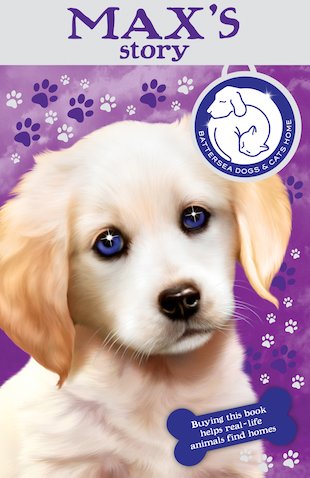 Look inside
Battersea Dogs and Cats Home: Max's Story
Olivia is delighted when her parents take her to Battersea Dogs and Cats Home to choose a puppy! The minute she spies Max the golden Labrador retriever, she falls head over heels in love with him! Max is incredibly cute, with his big brown eyes and big paws – but when the family bring him home, they soon realize that he is also incredibly clumsy. His wagging tail knocks over glasses, he skids on spilt water, he upsets the bin – he's a doggie disaster! As Mum and Dad begin to lose patience, it looks as if Max could be about to lose the only real home he's ever known. But when Mum's wedding ring is snatched from the windowsill by a greedy magpie, can clever Max save the day?
A heartwarming puppy adventure from the Battersea Dogs and Cats Home series, which helps real-life rescued animals to find homes.
Fun Stuff
Activities
Have you read all the books in the Battersea Dogs and Cats Home series?
Who's reading this?