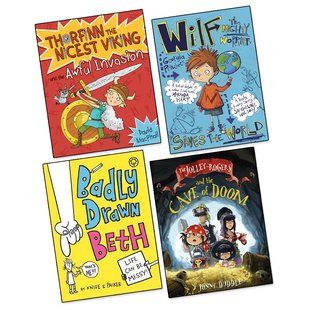 Look inside
Best Laugh Out Loud Books for Ages 6-8 Shortlist Pack x 4
Want funny? Extra funny? That's what the Scholastic Lollies Awards are for. When the Roald Dahl Funny Prize stopped, we felt very sad. So we decided to make a new funny prize of our own – and the Laugh Out Loud Book Awards were born. If you've been near Scholastic Towers lately, you might have heard some strange noises escaping from the building. Weird groaning. Loud snorting. Peals of 'tee-hee-hee-hee'! That was our first round of judging, which involved lots of loud laughing. And here are the results: four of the funniest books of all time!
The full shortlist for the Lollies Award Ages 6-8 category
This Scholastic prize celebrates laugh-out-loud fiction
Chosen by judge Michael Rosen and an expert panel
Wonderful stories by new and established authors
Who's reading this?
We want to read this book