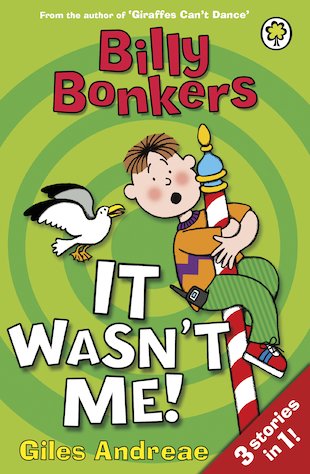 Look inside
Billy Bonkers: It Wasn't Me!
A secret prankster is wreaking havoc all around town. No one knows whodunnit, but all fingers are pointing at Billy! After all, who else would set cold porridge bomb traps, stuff bananas into exhaust pipes and pour jam into Mrs Furball's wig? But one thing we do know. Whether Billy's sinking a gondola in Venice, solving a murder mystery or chasing ghosts through a fairground, he's busy explaining – "IT WASN'T ME!". Three more rib-tickling tales with our bonkers hero!
"For up-to-date fiction, Giles Andreae's Billy Bonkers is a real laugh." Independent
Who's reading this?
We want to read this book