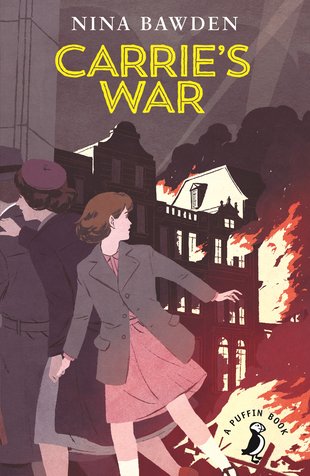 Look inside
Carrie's War
One for Goodnight Mister Tom fans! Blitz bombs, hostile locals and a terrible curse: being a World War Two evacuee is hard. Hitler's bombs are falling on London. It's no place for kids, even though Carrie and Nick are toughing it out. But when they're sent to rural Wales on a train of evacuees, they find life there just as hard. (If a bit less deadly.) They're stuck with bullying old Mr Evans: mean to them and his timid sister. At least their friend Albert gets a warm welcome in the strange old house at Druid's Bottom. But hanging over them all is an ancient curse. What next? Talk about a world of bothers.
A heartwarming wartime classic by Nina Bawden
Touching insight into the lives of wartime evacuees
Explores family, loyalty, choice and consequence
Brilliantly evokes the Second World War era
#talented-readers
#warstories
#wwi-010716
#secondworldwar-sc
#primary-092016
#top100-092016
#top100-ages9to11
#gr-9to10
#rd-0811
#wartime-reads-wbd
#rrchildrens
#top-100-201718-primary
#top-100-201718-911
#top100age9to11
#top100-all
#top100-all1718
#top100age7to11
#readandrespond-reading-collections
#reading3for2
#bestchildrensbooks3for2
#summer-18
#sum-18
#sum-18-ie
Who's reading this?
We want to read this book