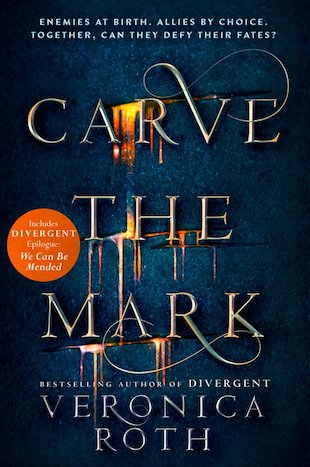 Look inside
Carve the Mark #1: Carve the Mark
It's by the author of Divergent – so really, what else do you really need to know? A brutal, tear-your-heart-out sci-fi blockbuster! Not all gifts are a blessing. In a galaxy of violence and war, Akos and Cyra each carry the burden of a unique talent. Cyra has the gift of inflicting pain – exploited by her brother, a brutal tyrant. Akos's talent is unflinching loyalty: great in good times, but deadly in bad ones. When Akos hurtles into Cyra's world, the enmity between their countries (and their families) hits a scary and bloody crescendo. Now they have a choice: to use their gifts to help each other – or to destroy each other.
By the blockbusting author of the Divergent series
A riveting saga of revenge, violence and first love
Set in a brutal, darkly thrilling dystopian world
Bare-knuckle thrills woven into a compelling drama
"A richly imagined, often-brutal world of political intrigue and adventure." Booklist
This book contains mature content.