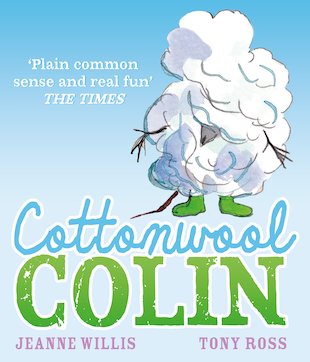 Look inside
Cottonwool Colin
Colin is small, even for a mouse. His mum refuses to let him play outside unless he is wrapped in a big fluffy ball of cotton wool. But instead of keeping him safe, the cotton wool attracts the attention of all the fierce, scary critters out there! So Colin has a day of being flung, pecked and chased around by little boys, ducks and even foxes. And when he finally gets home – without his cotton wool, but feeling much BIGGER – he tells his worried mum that he can look after himself!
A heartwarming picture book from a best-loved team
Simple message about bravery and gaining confidence
Jeanne Willis wrote award-winner Who's in the Loo?
She also won the Booktrust Prize for The Bog Baby
Tony Ross illustrates the popular Horrid Henry books