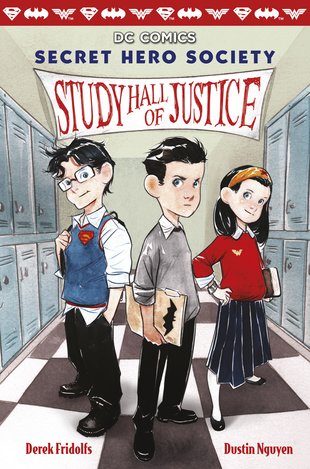 Look inside
DC COMICS: Secret Hero Society #1: Study Hall of Justice
The epic DC superheroes – at school! If you're into Jedi Academy, try this. Being the new kid at school is tough, even when you're a budding superhero. Bruce Wayne struggles to fit in at the elite Ducard Academy: a prep school for gifted kids – and horrid bullies! The faculty actually seems to encourage nastiness. Still, Bruce makes friends with two other misfits: farm boy Clark Kent and the regal Diana Prince. They each have a secret. But they're not alone. All the Ducard kids have hidden superpowers. What is the sinister faculty plotting?
Told in comic strips, doodles and journal entries
Created by an experienced comics dream team
Similar format to the bestselling Jedi Academy
By the authors of Batman: Li'l Gotham
#pick5-books-for-10
Who's reading this?
We want to read this book