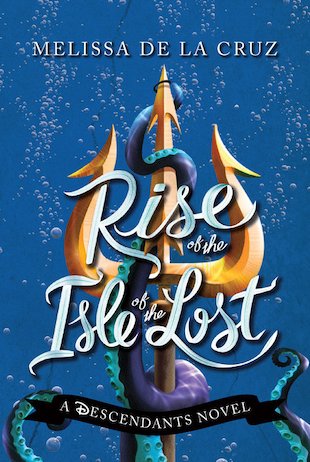 Look inside
Descendants #3: Rise of the Isle of the Lost
Uh-oh! Trouble is brewing on the Isle of the Lost. (Yet again.) Deep beneath the waves, King Triton's trident has been washed away. This happens to be a teensy little problem, since it's powerful enough to mess up the magic that keeps the isle's villains locked down. Needless to say, the nasty Uma is hot on the trident's trail, along with her wicked pirate crew. Once they get off the island, they'll really be able to party! Now it's up to Mal and Evie to save the day (again). Can these sort-of-good guys keep the bad guys down?
Third in this exciting series linked to the Disney films
Thrilling, funny and slightly twisted fairytale adventure
Written by popular fantasy author Melissa de la Cruz
Both previous books were New York Times bestsellers
#gift-guide-xd-film-tv
#gift-guide-xd-magic-adventure
#gift-guide-teen-tv-film
#gift-guide-teen-fantasy-adventure
#film-tv-november-17
#isbc-handpicked
Who's reading this?
We want to read this book