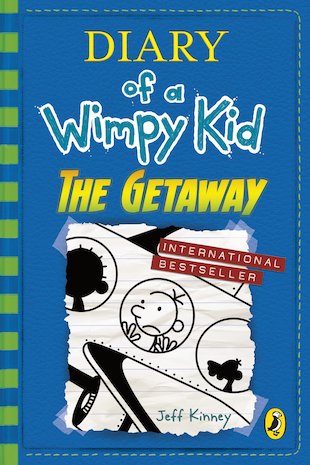 Look inside
Diary of a Wimpy Kid #12: The Getaway
A holiday with Greg's family: stress-free rest and relaxation? Don't make us laugh. (Or actually, do. That's what we're here for.) Christmas is coming. Trouble is, Santa obviously doesn't think Greg's been very good this year. So he's brought him the worst present ever: a cosy vacation with the whole family. AAARGGH! Let us tell you a secret: it's not going to be the chilled-out winter break it's billed as. But it will make you go ho-ho-ho! How will Greg escape from this nightmare?
More laughs from Jeff Kinney's blockbusting series
Bursting with cheeky humour and witty cartoons
Best-loved fiction that readers can't get enough of
Just right as a Christmas gift – or all year round!
Fun Stuff
Who's reading this?
We want to read this book