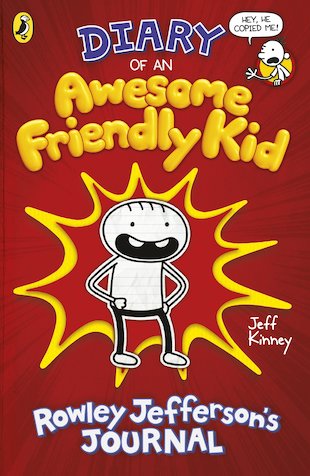 Look inside
Diary of an Awesome Friendly Kid: Rowley Jefferson's Journal
Life according to the Wimp's best buddy! For years, Greg Heffley has been telling you what it's like to be the coolest wimp in middle school. His best buddy Rowley's always been there, just out of the limelight. But now Rowley is picking up the story in his own journal! So – what's the lowdown? He's going to tell you all about his life; the bits Greg never filled you in on. But he'll also keep writing Greg's life story. Trouble is – Rowley's biography of Greg isn't 100% flattering! What will Greg say? Will our wimpy hero see the funny side?
A cheeky new take on the best-loved Wimpy Kid story
The first diary to be written by Greg's friend Rowley
Full of Jeff Kinney's hallmark chuckles and doodles
Heaps of funny new insights into Greg's wimpy world
Who's reading this?
We want to read this book