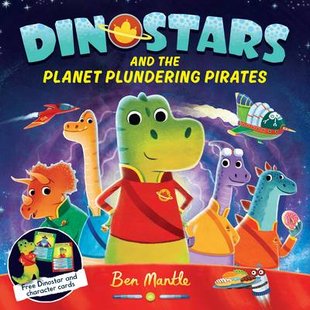 Look inside
Dinostars and the Planet Plundering Pirates
A pop-out Dinostar. Free character cards. Space pirates. Dinosaurs. Doughnuts. A laugh-out-loud picture book full of amazing extras for lucky little you! Who could make an entire planet disappear? Can you even imagine such a thing? Someone is stealing planets from the Dinostar galaxy. Somebody very big – and very naughty! Luckily, the brave Dinostar astronauts soon find out who's to blame: space pirates! Now they need the perfect weapon against these planet-stealing baddies. Captain T-Rex has an idea: doughnuts!
Intergalactic dinosaur fun with great extras to keep
Free collector cards and pop-out Dinostar character
Hilarious colour pictures and fun space facts to learn
Great for any kid who loves space – and dinosaurs!