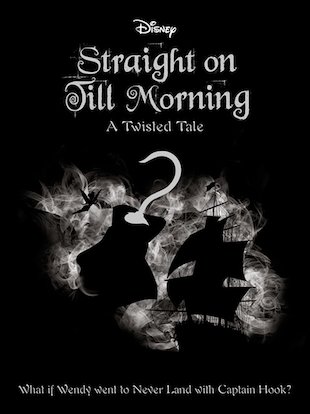 Look inside
Disney Twisted Tales: Peter Pan - Straight On Till Morning
Wendy's off to Never Land! But not with Peter Pan. In this retelling, she's made a deal with the devil – the evil Captain Hook! Wendy Darling is sixteen, yearning for excitement. So when she gets a chance to travel to Never Land on a pirate ship, she grabs it with both hands. OK, it means teaming up with the sinister Captain Hook. But it'll be worth it when they arrive, right? Except that Never Land isn't quite the perfect place Wendy imagined. And the little pixie Tinker Bell seems less than friendly. But when Captain Hook reveals his wicked plan, it's up to Wendy to save Peter Pan's world!
A thrillingly adventurous new take on Peter Pan's story
From a new series that reimagines classic Disney tales
Daring and hugely imaginative – perfect for older fans
Printed on textured paper for an unusual vintage look
Who's reading this?
We want to read this book