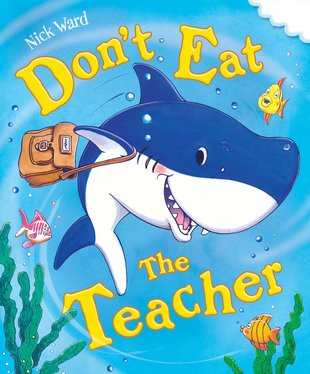 Look inside
Don't Eat the Teacher
It's Sammy the shark's first day at school. He's super excited. But when Sammy is excited, he BITES things! CRUNCH! MUNCH! Sometimes he nibbles his paintings, or chomps on the class storybook. (Can you see where he's nibbled this one?) But when Sammy's really excited – oh dear! Oh dear! No, Sammy – NO! PLEASE don't eat the teacher!
A delightfully cheeky treat for little school starters
Perfect for talking about how to deal with emotions
Incredibly cute and jolly artwork full of imagination
Kids will love the die-cut bite hole on the cover
#readyforschool-0617
Who's reading this?
We want to read this book