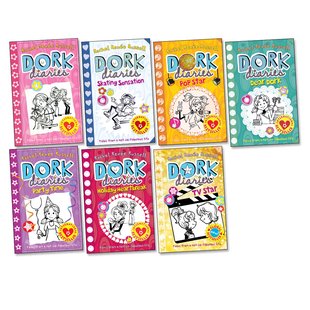 Look inside
Dork Diaries Pack x 7
The female Wimpy Kid turns the cringe-o-meter up to Max-well. And makes you LOL like a nutter at the exact same time. Nikki Maxwell's cheeky diaries are massive. If you don't believe us, check the book charts. Yes, it's true. Over 40 weeks on the New York Times Best Sellers list! But why is Nikki so popular? In fact, she isn't popular. She's a total, humongous dork. But she's as funny as they come. Read all about her life in diaries full of doodles, jokes and geeky giggles. So daft you can't help but love her.
#gift-packs
#world-book-day-2015
#reading-lists-11
Fun Stuff
Activities
Create your own comic classroom caper with Dork Diaries.

Find all the character names in this Dork Diaries word puzzle.