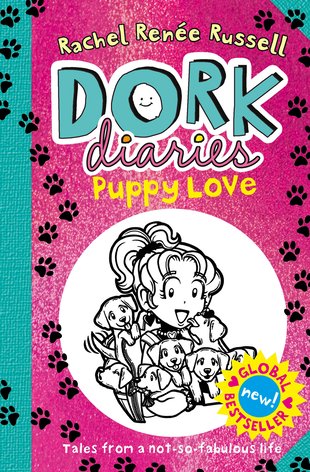 Look inside
Dork Diaries: Puppy Love
Wag your tail! Nikki has got her paws on seven adorkable pups. Queen of Dorks? Queen of cute, more like! The only problem is, she can't go public with these pups. They're a cuddly secret. But how will Nikki hide seven puppies from: two parents, one nosy little sister, an entire middle school and one mean girl out for revenge? Plus – will any of these gorgeous little bundles be as cute as Brandon's puppy dog eyes?
New from the internationally bestselling series
13 million Dork Diaries books in print worldwide
Great for fans of Tom Gates or the Wimpy Kid
Hilarious cartoon artwork all the way through
#crown-jewels
Fun Stuff
Activities
Create your own comic classroom caper with Dork Diaries.
Who's reading this?
We want to read this book