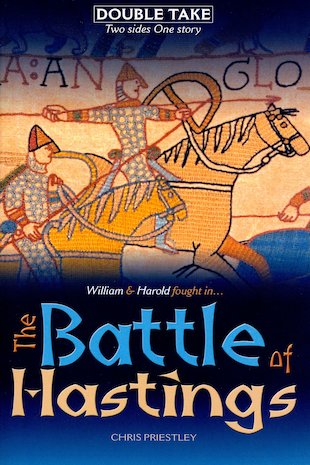 Look inside
Double Take: The Battle of Hastings
William and Harold wage war for the English throne.
In the infamous Battle of Hastings of 1066, two of the greatest warriors of the age face one another. Harold Godwinson, Earl of Wessex, and William, Duke of Normandy.
Like his Viking ancestors, William shows a rare talent for violence and warfare. When Harold takes the crown for himself, William decides to amass a Norman army to stake his own claim. Six feet tall and powerfully built, Harold is as much a man-of-action as William. He is crowned King of England, but he knows he will soon be forced to fight for his throne.
One great conflict. Two great stories.