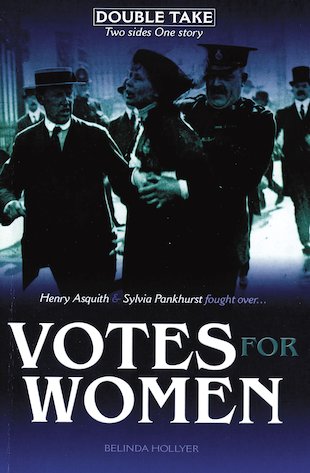 Look inside
Double Take: Votes for Women
This is the story of a suffragette who will endure the horror of the hunger strike for the cause she believes in. It is also the story of a ruthless politician – a man whose aim is to ensure that women will never vote. Only extreme action on both sides will bring the struggle to an end…
Henry Asquith, Prime Minister. Faced with the suffragette's demands, Asquith decides to ignore them. But when the women resort to violence, he sees no alternative but to weaken them with his cruel 'Cat and Mouse' Act.
Sylvia Pankhurst, suffragette. When her mother forms a women's union, Sylvia's life changes forever. She is thrust into a rough world of protest and confrontation, where women are regularly ridiculed, arrested and imprisoned. She will risk her life to fight for their right to vote.
Two sides. One conflict. But who will win?