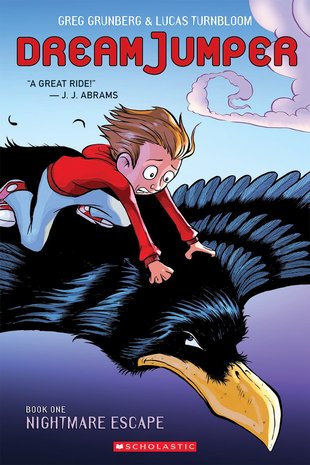 Look inside
Dream Jumper #1: Dream Jumper: Nightmare Escape
A full-colour graphic fantasy with a twist at every turn. When your nightmares come alive, only a dream jumper can save you! We bet you love a good snooze. But for Ben, sleep is a nightmare! All his dreams are terrifying. Thank goodness he can jump into other people's dreams to catch a break. But now his friends are falling victim to an evil dream monster – and even worse, they can't wake up! Can Ben save them, or will they all end up trapped in a never-ending nightmare?
A fabulous graphic fantasy set in a vivid dream world
Soaring colour artwork brings Ben's dreamscapes alive
Thrilling action adventure with mind-bending visuals
Optioned to become a film by the legendary J.J. Abrams
Who's reading this?
We want to read this book