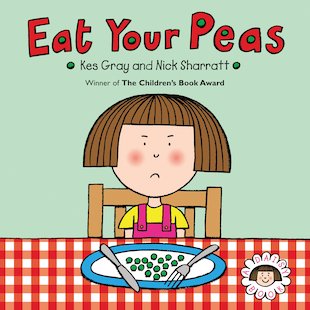 Look inside
Eat Your Peas
Peas are evil! We all know it. Except Daisy's mum. Why can't she see how gross and blobby and fiendish they are? Every dinner time, Mum says the same thing. "Eat your peas." The yucky green balls are ganging up on Daisy's plate – but she is NOT going to eat them. And so the battle starts. Mum says if Daisy will eat her peas, she can have a chocolate factory. She can even have her own space rocket with double retro laser blammers. But Daisy says: NO! Nothing will make Daisy eat her peas. Except, maybe, one thing Mum really hates!
An all-time funny classic starring cheeky Daisy
Warm and funny look at a familiar mealtime battle
Brilliantly bold colour pictures by Nick Sharratt
Winner of the Red House Children's Book Award
#oi-cat-reading-list
Who's reading this?
We want to read this book