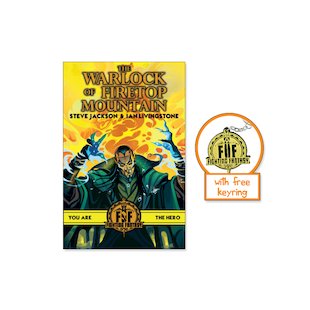 Look inside
Fighting Fantasy: The Warlock of Firetop Mountain
Part story, part game, all mighty adventure! A cult game-in-a-book from the series that invented it all. Pick a mission, roll a dice, make your choice. Every move you make could be your last… Are YOU brave enough to face the monsters and magic of Firetop Mountain? The evil warlock Zagor must be slain – but first you must make it through the caverns of his mountain stronghold. Many adventurers have taken a wrong turn in the maze, or perished at the hands and claws of the Warlock's gruesome servants. Step up, hero: it's time to fight!
The legendary first book in this fantasy gaming series
A true global icon: over 18 million series books sold
YOU

are the hero of this interactive fantasy quest
Read the story, roll the dice and decide your destiny!