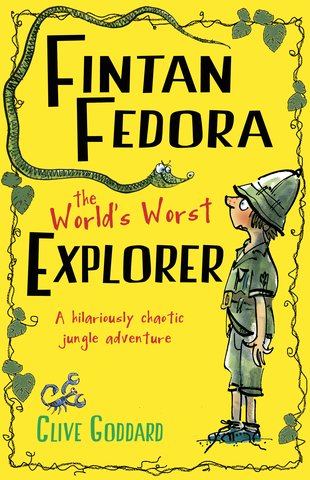 Look inside
Fintan Fedora: The World's Worst Explorer
Like Roald Dahl lost in the Amazon. Yummy chocolate and daft laughs. You'll love this hapless explorer. (Everyone does.) He can't even find a lost sock! What's more valuable than diamonds? The chocoplum. In the deep, dark South American jungle grows a delicacy so rare and delicious that kings would trade their crowns for it. Meanwhile, back in Britain lives Fintan Fedora: a hapless rich kid with a heart of gold but (whisper it) the brains of a damp sock. With his terrible sense of direction and knack for painful mishaps, will Fintan be the one to find the priceless chocoplum? Expect insane laughs, silly adventures, wicked villains, wild animals and lots of peanut butter sarnies.
#bookadventure2016-9to11
#explorer-reads2016
#bookadventurers-010716
Fun Stuff
Who's reading this?