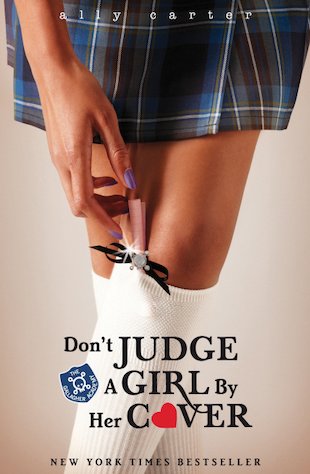 Look inside
Gallagher Girls: Don't Judge a Girl By Her Cover
"Here's the thing about covert operations: the really bad things always happen when you least expect them. The enemies don't give you a heads-up. And they never let you stop to put on comfortable shoes."
Spy-in-training Cammie Morgan has a cover for every occasion. But what happens when she is forced to break it to save her best friend, Macey? Somebody is trying to tear the girls' secret sisterhood apart – and Cammie is determined to hunt down the culprit. Because this isn't just another classroom assignment. This time it's personal.
"If ever there was a new series to make Harry, Ron, Hermione et al look like wimps, then this is it." Bookbag
Fun Stuff
Activities
Download a free original crossover story by Ally Carter. Heist Society meets Gallagher Girls!

Download free Gallagher Girls wallpaper.
Who's reading this?