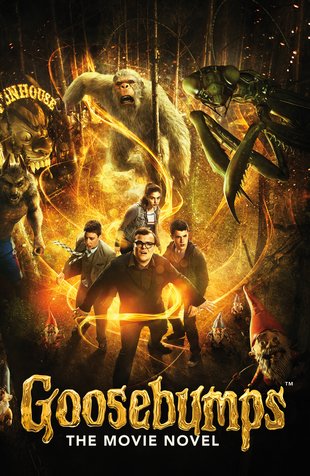 Look inside
Goosebumps: The Movie Novel
Out of Jack Black's twisted mind – and in your backyard! The Goosebumps monsters of fiction aren't just a story anymore. Ever had that 'oopsie' moment where you unleash a horde of evil monsters? That's just happened to Zach. He's moved from New York City to a creepy small town. The only silver lining? His pretty new neighbour, Hannah. But Hannah's dad is the legendary horror writer, R.L. Stine. The monsters in his books have terrified the whole world. And when Zach sets them free by mistake, they do it all over again. But for real, this time.
The official novel of the new movie starring Jack Black
Brilliantly scary and full of dark imagination
Over 400 million Goosebumps books sold worldwide
A must for kids who love to be creeped out!
#crown-jewels
#goosebumps
#halloween-1016