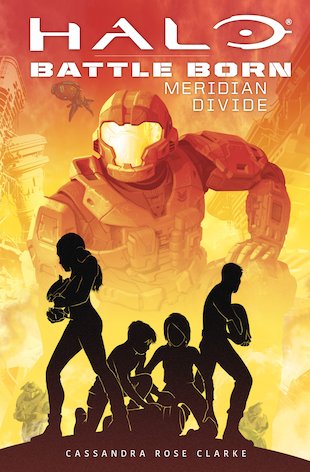 Look inside
HALO #2: Battle Born - Meridian Divide
The second original novel based on the mega-hit HALO video game series!
With a world now in turmoil, the stakes are raised… Who can be trusted as the danger increases?
It's been three months since the colony world of Meridian was invaded by the alien alliance known as the Covenant. Under close supervision by the Office of Naval Intelligence and Meridian's Militia forces, Evie, Dorian, Saskia and Victor have been training hard to return to their home and assist the UNSC in a mission.
But when they arrive on Meridian's surface, they find a world in turmoil. The stakes are raised, and the UNSC is asking the teens to complete increasingly dangerous missions. Pulled between a desire to fight for their home and a growing distrust of the military, the teens find themselves in more danger than they could ever prepare for … causing them to make a fateful choice that will ripple throughout generations to come.