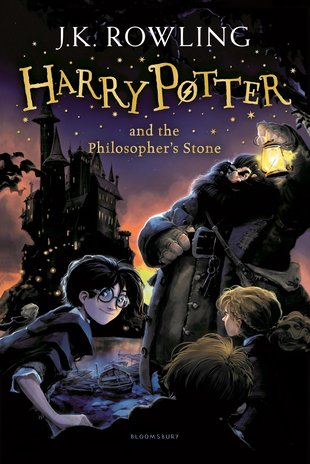 Look inside
Harry Potter and the Philosopher's Stone
Storytelling every bit as magical as that special phoenix-feather wand. Meet the most famous boy wizard in literature: Harry Potter, 'the boy who lived'. Harry has never even heard of Hogwarts School when the letters start dropping on the doormat at Privet Drive. Addressed in green ink on yellowish parchment with a purple seal, they are swiftly confiscated by his horrible aunt and uncle. Then, on Harry's eleventh birthday, a great beetle-eyed giant of a man bursts in with some incredible news. Harry Potter is a wizard, and he has a place at Hogwarts School of Witchcraft and Wizardry. Do we even need to add that a mahoosive adventure is just about to begin?
#top100-092016
#top100-ages9to11
#top-100-201718-primary
#top-100-201718-911
#top-100-201718-11
#top100age9to11
#top100age11plus
#top100-all
#top100-all1718
#top100age7to11
#top100age11to13plus
#top100-reading-collections
#anti-bully-olderfiction-related
#anti-bully-all-older-fiction
#anti-bully-all-olderandteen-fiction
#anti-bully-all-older-and-teen-fiction
#summer-18
#sum-18
#sum-18-ie
Who's reading this?
We want to read this book