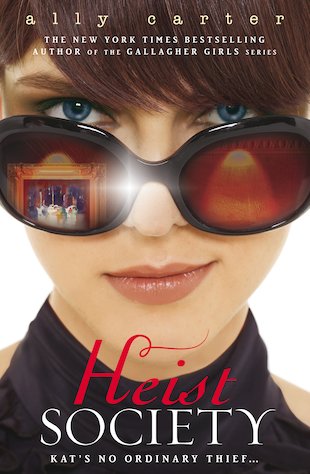 Look inside
Heist Society
Burglary is in Katarina's blood. When she was three, her parents took her to the Louvre… to case it. For her seventh birthday, she travelled to Austria… to steal the crown jewels. But when Kat turned fifteen, she pulled off a con of her own – scamming her way into the best boarding school in the country, determined to leave the family business behind. But leaving "the life" for a normal one isn't quite that easy. Her dad's survival is on the line, and Kat must go back into the world she's tried so hard to escape… From the creator of Gallagher Girls, this fast-paced crime caper is the ultimate fiction addiction!
"Daring, delicious, but filled with a sense of purpose… a high-stakes escapade." School Library Journal
"This is a thoroughly enjoyable, cinema-ready adventure." Booklist
Fun Stuff
Activities
Download a free original crossover story by Ally Carter. Heist Society meets Gallagher Girls!

Download free Heist Society wallpaper.
Who's reading this?