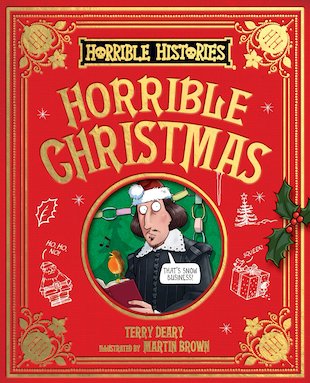 Look inside
Horrible Histories: Horrible Christmas
Christmas! It's the most wonderful time of the year, full of joy and gladness and fairies and sparkly things. Right? Well, not according to Horrible genius Terry Deary: a man on a mission to put the 'yuck' into your Yule! True to form, this book brings you heaps of freaky facts – just the thing if you're sick of nice, fluffy festive fun! Spooky festive stories. Cruel Yule customs. Rude panto songs to sing as loud as you dare. Plus: test out revolting recipes and learn to get rid of caterwauling carol singers. Have a very happy – um, horrible – Christmas!
A bumper book of Christmas fun in Horrible style
From the star team of Terry Deary and Martin Brown
Full-colour pictures packed with disgusting delights
Foul facts, cruel Yule fun and spooky seasonal stories
Who's reading this?
We want to read this book