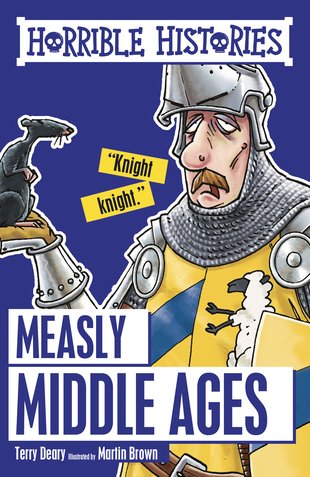 Look inside
Horrible Histories: Measly Middle Ages
The classic bestseller – now with a nastier new look! No more boring nice-guy nonsense about history. It's time to learn it the horrible way. What on earth happened in the measly Middle Ages? So many nasty bits you'll be laughing for ages, that's what. The Black Death. Nasty knights. Mad monks. Wild women. Terrible torturers. Bloody battles. Cruel schools. Yikes. Think 'the Middle Ages' sounds kind of old and boring? (You know, like middle-aged people?) VERY WRONG.
A bestselling original Horrible Histories classic
Packed with jokes, cartoons, quizzes and funny facts
Written in Terry Deary's brilliantly witty style
Over 25 million Horrible Histories books sold
#horriblehistories
#horriblehistories-shopall
Who's reading this?
We want to read this book