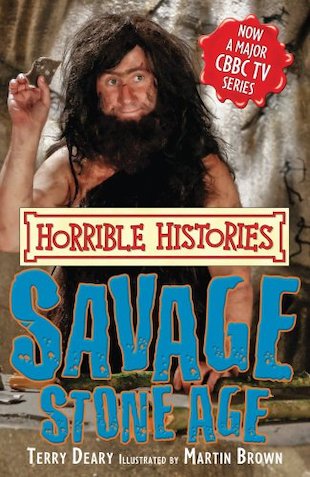 Look inside
Horrible Histories (TV Tie-in): Savage Stone Age
The horrible book to go with the TV series!
You probably thought that Stone Age people spent all their time standing stones up on one end and rubbing sticks together to make fires. Not so! The savage Stone Age tribes knew loads of nasty ways to make history exciting! They lived in caves, hunted wild animals, and had mucky table manners bad enough to make you sick. You probably knew that already, but open this book to see…
What Stone Age people used instead of toilet paper
Why a hole in the skull is good for headaches
How to make a Stone Age mummy
Read on for even more icky information about nasty Neanderthals and their curious cave paintings. Explore the truth about Stonehenge, and see what suffering scientists do with Stone Age poo! History has never been so horrible!