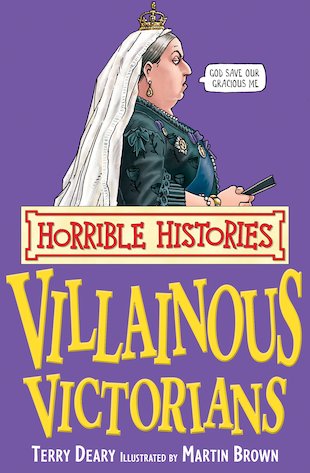 Look inside
Horrible Histories: Villainous Victorians (Classic Edition)
No more nice-guy nonsense about history. It's time to learn it the horrible way. Forget the yawnsome bits and check out the nasty bits. It's historically funny! Want some proper cloak-and-dagger villains? You can't beat the Victorians. So disgusting we had to make TWO books to fit all their yucky antics in. Writing awful poetry? Scaring off burglars with bogies? Eating apes? Kiddy-napping your spangle? Wearing really silly clothes? This lot did them all. How very vile indeed.
#horriblehistories-shopall
#horriblehistories-aristocracy
Who's reading this?
We want to read this book