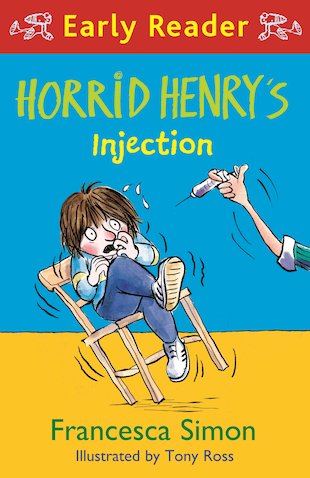 Look inside
Horrid Henry Early Reader: Horrid Henry's Injection
You're not scared of a teensy little injection, are you? But tough nut Horrid Henry is. Our horrid hero wants you to think he isn't scared of anything. (Were you fooled?) But just like so many things in Henry's life, it's a big trick. Here's the thing – Henry hates injections. He'll do nearly anything to avoid having one. But now he's stuck in Doctor Dettol's waiting room, steeling himself for his turn with Nurse Needle. He needs a horrid plan. Can he think of one in time?
A funny Horrid Henry story in a short easy reader
Simple text split into highly illustrated chapters
Brand-new colour artwork by top artist Tony Ross
Ideal reading practice for Henry's younger fans
Who's reading this?
We want to read this book