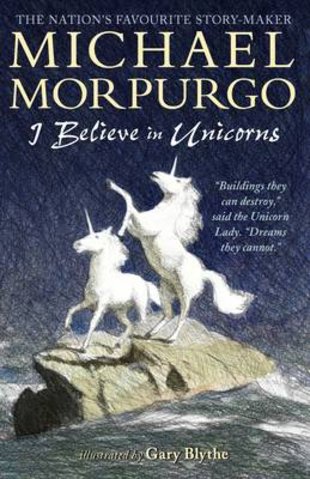 Look inside
I Believe in Unicorns
A moving tale of war, hope and stories, with magnificent pictures. Classic Morpurgo. Can a story save the world? Tomas doesn't think so. He hates books and reading. Until one day, he's forced to visit the library. Before he knows it, Tomas is captivated by the magical stories the Unicorn Lady spins. But war is coming to Tomas's village. When disaster strikes, can he keep the unicorn's power alive?
A moving short novel about the power of stories
Set against the backdrop of war-torn Europe
Stunning black and white pictures by Gary Blythe
Perfect for confident younger readers
#march-star-buys
Who's reading this?
We want to read this book