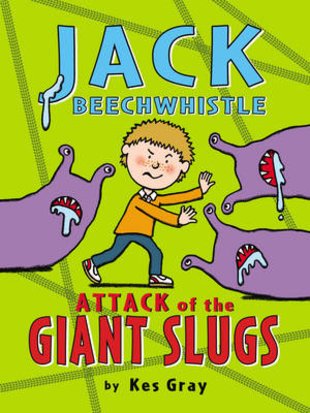 Look inside
Jack Beechwhistle: Attack of the Giant Slugs
Killer slugs! Alien attacks! Zombies! Don't panic: our fearless hero Jack laughs in the face of deadly danger. Jack Beechwhistle is always in trouble – but not the usual kind. Exploding conkers! Evil sweet-shop owners! Fiendish villains! That's Jack's kind of trouble: the really exciting kind! Luckily, Jack has backup from his trusty sidekicks, Colin and Harry. They even have their own top-secret headquarters (the shed by the rhubarb patch). But now it's time to be VERY SCARED. A giant slug army is attacking Jack's school – right in the middle of maths!
By the stellar team behind the best-loved Daisy books
Kes Gray won the Red House Award for Eat Your Peas
Kids will adore Jack – a brave and brilliant new hero
Nick Sharratt's cheeky pictures are a real delight
Who's reading this?
We want to read this book