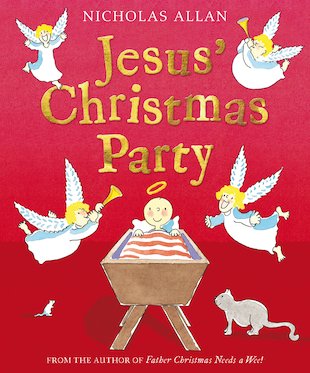 Look inside
Jesus' Christmas Party
The innkeeper just wants a good night's sleep – but on this special night, that's the last thing he'll be getting! Weary travellers, shepherds, kings and even angels keep knocking on his door! But when a very cross inkeeper storms into the stable and sees the baby Jesus, all his anger suddenly flies away… From the author of Father Christmas Needs a Wee, this simple and touching picture book gives a comical twist to the nativity story, while capturing the miracle at its heart.
"The funniest, most endearing version of the nativity story for many years." Sunday Times
"The best children's book I've seen." Bookseller
Who's reading this?
We want to read this book